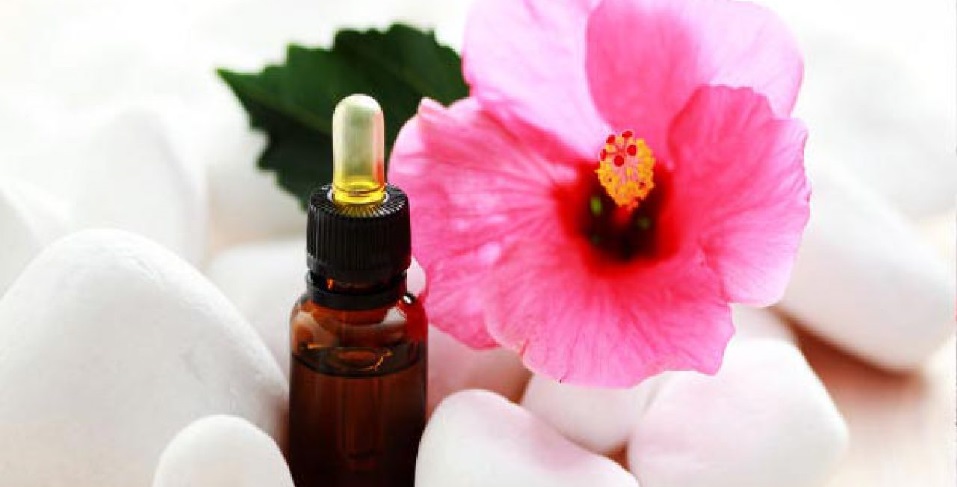 What are the Perfect benefits of hibiscus flower
Hibiscus, or in other words hibiscus is the shine and strength for hair. Maybe the news is for you, but hibiscus extract is one of the most useful herbal hair treatment components. Oriental girls amaze with the beauty of their hair, for them masks with hibiscus are basic in care. It is widely popular for stimulating, strengthening and growing hair. And the shine that gives hibiscus hair does not compare with any other. Girls of the East use fresh flowers, in masks, but they can also be replaced with dry flowers or powder.
A mask or spray for hair in which there is a hibiscus simple and effective. These are the best recipes, for using hibiscus oil for hair.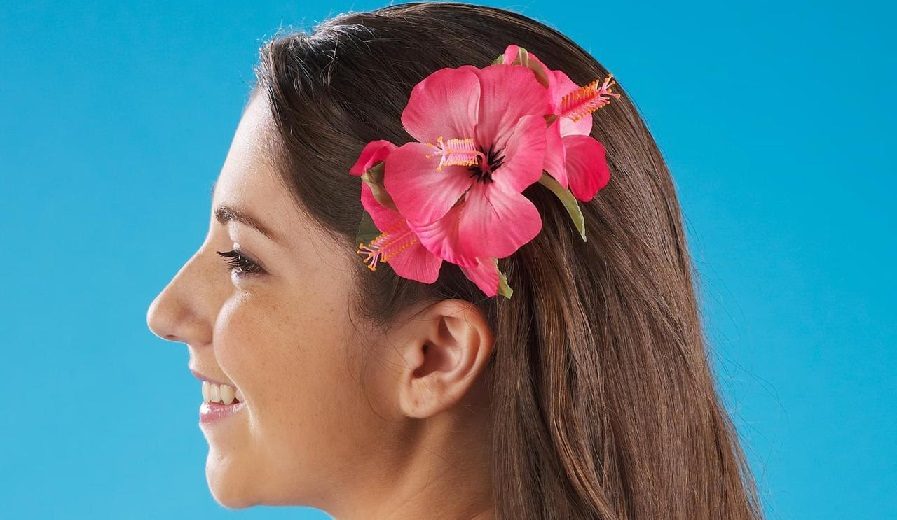 How to use hibiscus for hair. Mask recipes
Coconut Hair Oil with Hibiscus Anti Hair Loss
The classic hibiscus oil mask is coconut oil infused with fresh hibiscus flowers. You need to take 8-9 washed flowers and hibiscus leaves. Grind finely. This amount is needed per glass of coconut oil, which you must warm up to a warm state and add a flower to it. Cover it and leave to cool. This oil is applied to the scalp and hair length, to improve the growth of healthy hair, massage the scalp with rubbing oil. Leave the oil on your head for 15-30 minutes.
Curd mask with hibiscus for strengthening hair
Grind 10-15 dry hibiscus flowers and pour boiling water (or take the finished powder, it needs 4-5 teaspoons), you need to get the state of the paste. Leave it for 10 minutes. Apply it to the roots and hair, rub into the scalp and leave for an hour. Rinse with warm water and shampoo. This mask will soften hair, it is especially effective for naughty hair. Use 2 times a week for the further benefits of hibiscus flower.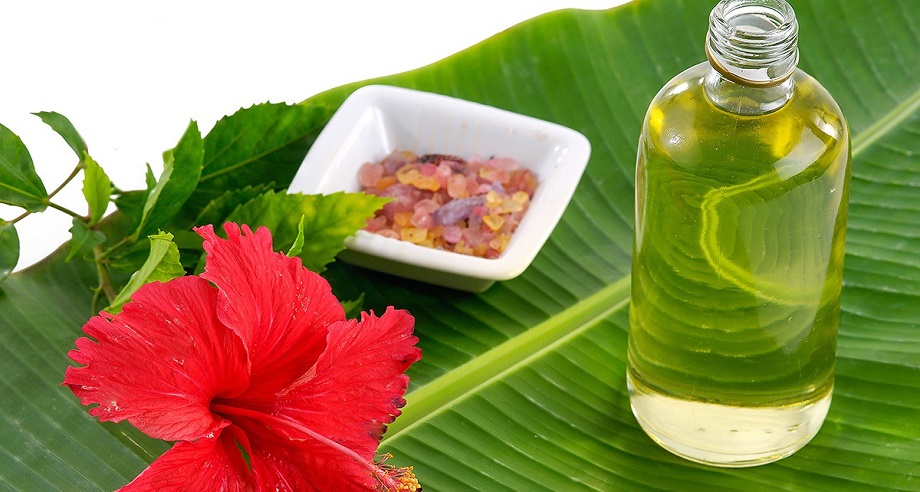 Dandruff mask with dry hibiscus and henna
3 tablespoons of henna and 3 tablespoons of dry hibiscus pour boiling water and leave for 10 minutes. Since henna gives color, we neutralize this effect with a lemon. Squeeze the juice of one lemon into the paste. Apply a mask to your hair. Your hair will not only be enriched with vitamins, the main thing is it will improve the scalp! This mask should be done 3 times a week for the quick treatment of dandruff.
Hibiscus oil for hair
Obtained, from the seeds of the plant by cold press. A rich, deep sweet aroma of essential oil is enriched with nourishing masks, balms. To improve elasticity, to give shine to curls, it is enough to apply 2-3 drops on a wooden comb, periodically comb it during the day. Moisten the fingertips with hibiscus oil, massage the scalp for 5-7 minutes for the better hibiscus flower benefits for hair.